Separation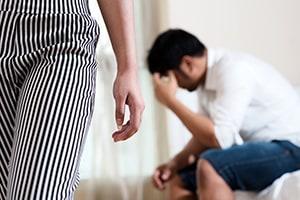 Many couples decide to dissolve their marriage short of absolute divorce and need help with forging an agreement that equitably divides marital property, takes care of the parties' economic needs, and sets the ground rules until the parties are ready for a no fault divorce after 12 continuous months of separation. Just because a spouse agrees to a no fault divorce does not mean that there is not a great deal of property at issue. In fact, the longer parties are married, the more property pitfalls there may be. A separation agreement is a contract and once fully executed, the terms of that separation agreement are generally binding. Therefore, it is imperative that a person entering into a property settlement agreement consult an attorney to protect his or her rights under the Marital Property Act and other important provisions. Separation agreements can touch on, among other things, the following issues:
estates issues
real property rights
alimony
monetary award
marital debt
health insurance
pension rights and retirement assets
tax liability issues
Client Reviews







Contact Us
1

Knowledgeable Counsel

2

Sound Guidance

3

Effective Advocacy
Please call us at
(301) 363-2933
to schedule your initial consultation.