Prince George's County Estates and Trusts Lawyer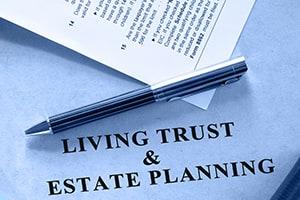 The Law Office of Robin Rucker Gaillard, LLC provides sound estate planning advice and documents that help clients to have peace of mind, to enjoy asset protection, and to care for loved ones. These days anyone has access to generic estate planning forms but the most important aspect of estate planning is indeed, "the plan." Take time to find out what your goals are, how to get there, and the effect of your ideas on your property and family. Whether you need a Last Will and Testament to dispose of your estate after your death, or a special needs trust to protect a vulnerable adult or child, or a guardianship for a loved one no longer able to care for him or herself or their property, we can assist you. First, though, we will talk to you about your goals and come up with the best way to do it.
The Law Office of Robin Rucker Gaillard, LLC, offers the following Estates and Trusts services to in Prince's George's County, Montgomery, and Anne Arundel County, Maryland.
Client Reviews







Contact Us
1

Knowledgeable Counsel

2

Sound Guidance

3

Effective Advocacy
Please call us at
(301) 363-2933
to schedule your initial consultation.