Trusts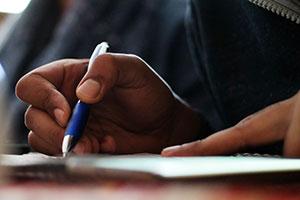 A trust document can be an important tool in your estate planning strategy to help you accomplish a variety of goals for the future of your family and property. It would be a mistake to ignore the value of a trust because you mistakenly believe that trusts are only for wealthy individuals. Trusts are inherently flexible and can be designed to meet the specific needs of families in a variety of circumstances. If you want to explore whether a trust is the right choice for you contact the Prince George's County trusts attorney, Law Office of Robin Rucker Gaillard, LLC, to determine whether a revocable or irrevocable trust can help you:
protect assets from creditors
protect assets for your heirs even after your death
avoid probate process after death
provide for a family member with special needs
provide for minor children/grandchildren
accommodate charitable interests
minimize tax exposure for certain assets
As a Maryland trusts lawyer, Attorney Gaillard will explain the different types of trusts and go through the basics of whether a trust is right for you. She will guide you through the attributes of the various trusts and help you determine whether a trust is beneficial and if so, which trust is right for your needs, both now and in the future.
Client Reviews







Contact Us
1

Knowledgeable Counsel

2

Sound Guidance

3

Effective Advocacy
Please call us at
(301) 363-2933
to schedule your initial consultation.