Prince George's County Last Will and Testament Lawyer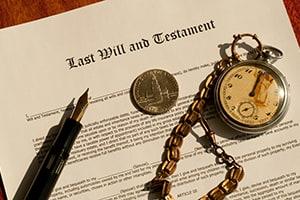 If you are in need of an attorney in Prince George's County to prepare your Last Will and Testament, contact the Law Office of Robin Rucker Gaillard, LLC. It would be a mistake to put off having your Last Will and Testament done and mistakenly thinking that death is a long way off or by thinking that you don't have any property or accumulated wealth to convey. Careful estate planning benefits anyone, no matter your income and no matter your age. Creating your estate planning documents is an important proposition and you should have an attorney that can prepare documents which accurately reflect your wishes for disposing of your property. You should also have a Maryland estates and trusts attorney who can answer some pivotal questions about your Last Will and Testament, including:
whether having a Last Will and Testament dispose of all of property
whether a Last Will and Testament be changed and when should any changes be made
what happens to property if a loved one dies without a Last Will and Testament
how does divorce/marriage effect a Last Will and Testament
considerations in choosing a Personal Representative
considerations for conveying property to children, grandchildren, and other heirs.
Client Reviews







Contact Us
1

Knowledgeable Counsel

2

Sound Guidance

3

Effective Advocacy
Please call us at
(301) 363-2933
to schedule your initial consultation.