Prince George's County Probate / Estate Administration Lawyer
What Happens to Your Assets Once You Die?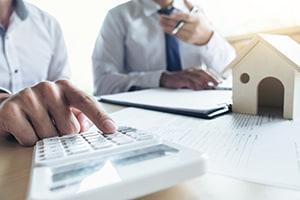 Are you prepared to take responsibility for the transfer of your friend or relative's assets after a death? Unfortunately, many people find the trust, probate, and estate administration processes to be far more complicated than anticipated. If you have a family trust, or have assets in the form of real property or personal property which have to be probated, let us help you navigate the appropriate legal processes and simplify otherwise complex matters.
When you need help with probate or estate administration, contact the Law Office of Robin Rucker Gaillard, LLC, to help you get it right. We assist trustees, heirs, executors, interested parties, and others, in Largo, Prince George's County, and areas throughout Maryland. Give us a call today at 301-363-2933 for personalized assistance after a death and to get answers to important questions.
Often people involved in estate administration, which may also involve probate, have questions about the process here in Maryland. Some common questions include the following:
What exactly is estate administration in Maryland? What does probate entail?
Is probate something I can do on my own or do I need a legal professional?
If I get a lawyer, what role does the attorney have and what can the attorney do for me?
How much does an estate administration attorney cost?
Who pays the attorney in an estate administration case and when?
How much does probate cost and how long does it take?
Estate administration essentially facilitates the transfer of assets to new owners and is triggered by the death of an asset owner. The specific steps taken in estate administration depends on whether the deceased person left a Last Will and Testament or not, and applies only to those assets which are not jointly owned nor addressed by a contract which specifically provides for the designation of beneficiaries (other than the decedent's estate).
The deceased person should have named someone who will be put in charge of probating the Last Will and Testament. This person is typically referred to as a personal representative. The court can appoint a personal representative if there was no will; if the will fails to name a personal representative; or if the named personal representative is not able to act. The personal representative files the petition for probate and other court documents, provides statutory notice to interested persons, values and sells assets, and facilitates the transfer of assets to new owners, among other duties.
Who Should get Help With Estate or Probate Administration?
If you have been named personal representative in a probate or estate administration case, or if you are a beneficiary or heir who wants to ensure a timely process, then you should hire Law Office of Robin Rucker Gaillard, LLC, to help guide you through and clarify the process of asset transfer after death, and to assist you with the duties of a probate estate in Largo, Prince George's County, Maryland, and surrounding areas in Maryland.
Probate has myriad provisions as part of the process and each must be followed specifically. The law requires that a personal representative identify, marshal, manage and protect probate assets, then give notice to creditors and interested persons (e.g., heirs, etc.), and distribute the assets to the those entitled, in a timely manner.
How can a Maryland Probate/Estate Administration Lawyer Help?
The probate process can be complicated and protracted. In those instances, probate attorneys can help beneficiaries and/or heirs to understand the process and can monitor the process to ensure that the personal representative is acting timely. Additionally, a personal representative is supposed to safe keep and account for all probate assets; therefore a probate attorney can be used to monitor the process to make sure that the personal representative is fulfilling all of his or her duties and responsibilities.
If you live in Prince George's County, Maryland, or other Maryland counties, or your have been named a personal representative in an estate case, or know that you are an heir in an estate, we are here to help. Give us a call the Law Office of Robin Rucker Gaillard, LLC, today at 301-363-2933 to find out about the ways in which we provide assistance after a death.
Client Reviews







Contact Us
1

Knowledgeable Counsel

2

Sound Guidance

3

Effective Advocacy
Please call us at
(301) 363-2933
to schedule your initial consultation.